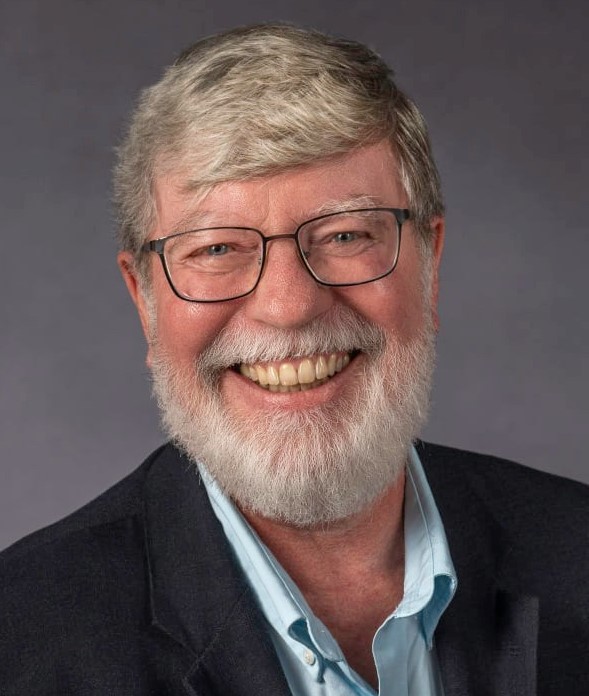 I am beyond happy to welcome Thomas Kies , author of the critically acclaimed Geneva Chase Mystery Series, which in January was Edgar nominated by the Mystery Writers of America for the Sue Grafton Memorial Award. I must say, this is a great series with a truly original protagonist in Geneva Chase. Tom has described her as a "hot mess", and I do not disagree! Tom has a long history of working for newspapers and magazines, primarily in New England and New York and currently lives and writes on a barrier island on the coast of North Carolina. His newest Geneva Chase novel, Whisper Room, was released on Tuesday, August 2nd. Motherly.com named Whisper Room one of the Buzziest Books of 2022 and Library Journal said, "Kies's sequel to the Sue Grafton Award nominee Shadow Hill is a compelling story for readers who want to follow investigative reporters into the crime scenes." Tom's story is a love letter to the places and people that fired his imagination and led him inexorably to become an author.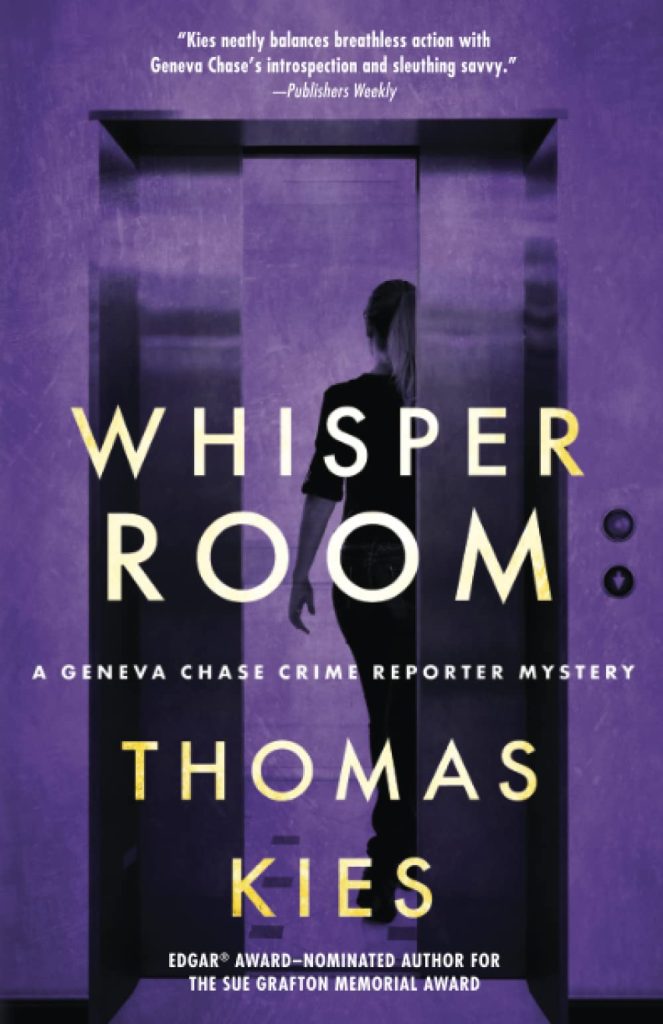 Born to Be a Writer?
Thomas Kies
Growing up, my sister Bonnie and I lived off and on with our grandparents in a small house on the edge of Waneta Lake in the Finger Lakes region of upstate New York. Waneta was really too small to be one of the Finger Lakes. To put it in perspective, it was about the size of a fingernail in relation to the others.
But it was still a tourism magnet and most of the other houses around Waneta were vacation rentals or second homes. During the summer, when school was out, the area was abuzz with tourist activities like swimming, boating, waterskiing, fishing, and hiking. There was even a 360-acre Boy Scout Camp, Camp Gorton, that was well used during the 'season'.
In the fall, winter, and early spring, however, only a few hearty families lived on the lake and the shoreline was virtually deserted, left to those of us with overactive imaginations. I was about eleven and my sister was two years younger than me, and she and I made up adventures that took us all over that lake. We could skulk amongst the empty houses and even the Boy Scout Camp as cops looking for murderers, or pirates seeking buried treasure, or explorers finding wooded areas never before seen by man, or FBI agents looking for Soviet spies.
Aiding our imaginations was the magic of that place. The way the mist rose off the face of the water at sunrise, low hanging rain clouds clinging to the tops of the hills, fog as it moved ominously from one end of the lake to the other, and the night cries of coyotes and owls.
Even in the winter, when the lakefront was locked in snow, ice, and silence, the peace and quiet was broken when the lake ice shifted making echoing noises that were both spooky and otherworldly.
That little house, a cottage is what my grandparents called it, held wonders of its own. My grandfather worked for Corning Glass and travelled all over the world after WWII establishing factories and sales outlets. He brought home all manner of souvenirs like hand painted postcards, ashtrays, matchbooks, and black and white photos from places like postwar London and Paris.
An entire of library of books took up one wall in their den and there were more overflowing bookshelves on the porch overlooking the lake. It was where I was introduced to writers like Erle Stanley Gardner, Zane Grey, Edgar Rice Burroughs, Mark Twain, H.G. Wells, Jules Verne, and Raymond Chandler.
My grandparents subscribed to the Reader's Digest, Life, and Saturday Evening Post. They were also lifelong subscribers to the Elmira Star-Gazette, the newspaper I grew up reading and would eventually go to work for.
I can recall my first attempt at writing when they let me use their old gun-metal gray Remington typewriter. I wrote murder mysteries and thought I was darned clever when I'd switch to the red part of the ink ribbon whenever I wrote the words "blood" or "bloody."
When I was old enough, I sought part-time work on the local farms and vineyards. I did everything from milking cows, to herding beef cattle to cleaning horse stalls, pig sties, and chicken coops. During the most boring jobs—plowing fields, working in the vineyards, and cutting people's lawns, I made up more stories. They were epics with heroic adventures, life and deaths struggles, and incredible escapes.
When my grandmother took me to see the James Bond double feature showing From Russia with Love and Dr. No, I was hooked and spent what money I could make on the sixty-cent Signet paperbacks of all of Ian Fleming's spy novels.
While in junior high at Dundee Central School, my best friend, Billy Coughtry, and I wrote and planned to shoot our own James Bond movie using his parent's Super 8 movie camera. Being wise parents, they put an end to the plan right away. There was no way we were going to get our grubby little hands on that camera.
Our fledgling movie career ended before it began.
When I grew up, I went to work for the Elmira Star-Gazette back in the 70s, never forgetting my dream of writing fiction. Sometime in the 80s, I finally got a short story published in the same magazine that Stephen King published his first short stories, working with his editor Maurice DeWalt. My story was called Fast Dancing Detroit Style and I considered it to be a hip bit of horror. The magazine was called Cavalier and yes, it was a men's magazine and yes, there were photos of nude women.
I proudly told my father, who was living in Michigan at the time, that I'd gotten my first piece of fiction published. Two days later, he called me to let me know, "I had to go into an adult bookstore to buy that. It was humiliating."
Okay…well, I was still proud of it.
When I finally got my first novel, Random Road, published, my only disappointment was that my parents, who had kind of drifted in and out of my life since I was very young, weren't alive to see it. I would have liked that.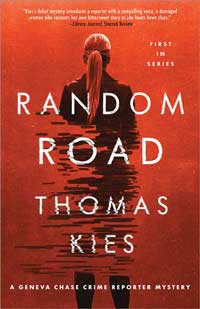 My sister too. She died before I was published. I think she would have liked the idea that some of our crazy stories made it into bookstores. More than anyone else, I wish that she'd been alive for that.
Whisper Room, my fifth novel, was just released this month and Publishers Weekly said, "Readers will hope to see a lot more of the down-to-earth Geneva… Sara Paretsky fans will find much to like." If you'd like to write me, go to www.thomaskiesauthor.com.
_________________________
(Fast Dancing Detroit Style sounds like a story I'd like to read! – Donis)