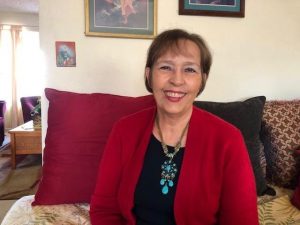 Here we are again, at the end of the year, and the beginning of a whole new cycle. December has always been a momentous month in my life. Besides Christmas, my family celebrated my mother's birthday, my grandfather's birthday, my sister Carol's birthday, and my birthday. My mother and grandfather are gone, but Carol and I are partying on!
Yesterday I received the edits for my upcoming spinoff novel, Lust for Vengeance, The Adventures of Bianca Dangereuse, Episode 1, in which one of Alafair Tucker's daughters runs away from home and ends up as an action-adventure star in a silent movie franchise. The novel is set in the 1920s, and I had enormous fun doing the research on Hollywood in the silent movie era. My editor was pleased with the way the book turned out, but I do have some edits to do, so I'll be working on those for the next few weeks. The book does not have a publication date yet, but I've been advised that it may well be next fall. In the meantime, once Lust is in the pipeline, I'll work on the next installment, as well as some short stories and maybe fiddle around with some ideas for another Alafair.
Also, I've been thinking that I must do better when it comes to self-promotion, so I'm trying to set up a Pinterest page and not doing very well with it. When I get something going, I'll let you know, Dear Reader. I'm also collecting addresses for an occasional newsletter, so if you would like to be included, drop me a note with your email address and I'll put you on the list. I promise I'll only send out a  newsletter a couple of times a year and only when I have news! But this will be a good way to know what's on the horizon with Alafair, Bianca, and anyone else whose story I decide to tell.
On a personal note, last month was my many-eth wedding anniversary. Here're a couple of selfies we took on the day. There is nothing like the bond that develops between two people who have stuck with each other through thick and thin for decades.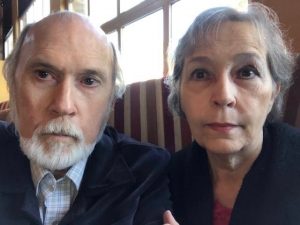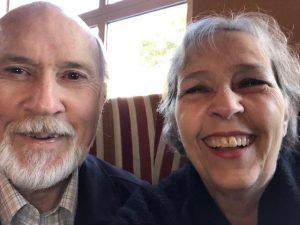 p.s. I decided that I was going to let my hair go grey, because why the hell not? But after a few months, I changed my mind. I love grey hair on others, and I'd love it on me if it were a pretty grey. But sadly my salt-and-pepper only looked faded and sad. So back to the color of my youth, as witnessed by the recent photo at the top of the page. At least until my grey decides to cooperate and turn to a stunning all-over silver.