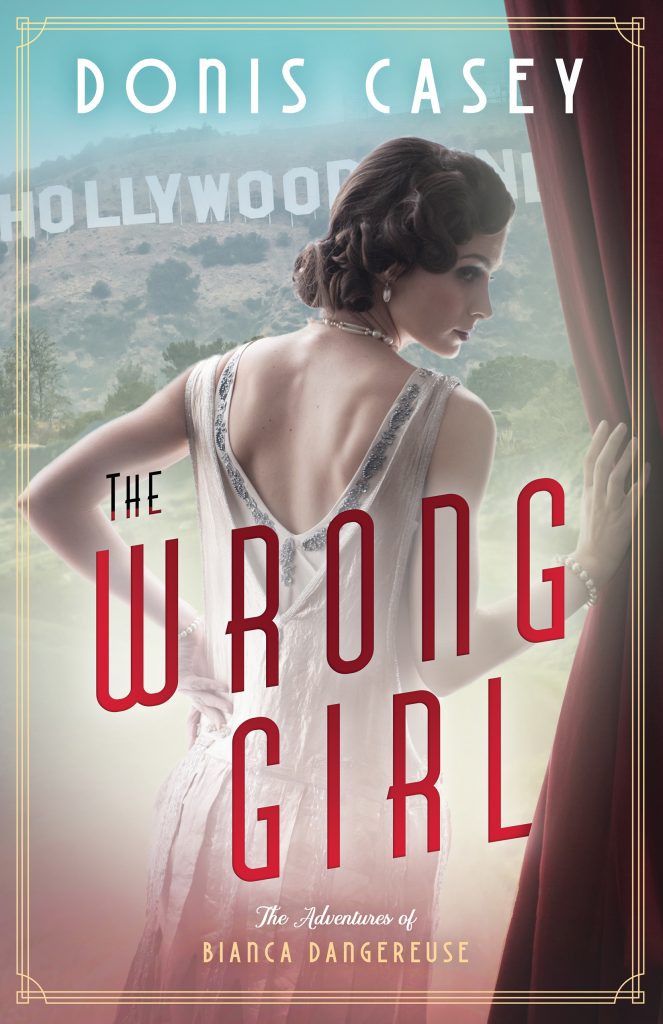 The Wrong Girl : The Adventures of Bianca Dangereuse, Episode 1, coming in November, 2019.
They say a life well-lived is the best revenge…
Blanche Tucker longs to escape her drop-dead dull life in tiny Boynton, Oklahoma. Then dashing Graham Peyton roars into town. Posing as a film producer, Graham convinces the ambitious but naive teenager to run away with him to a glamorous new life. Instead, Graham uses her as cruelly as a silent picture villain. Yet by luck and by pluck, taking charge of her life, she makes it to Hollywood.
Six years later, Blanche has transformed into the celebrated Bianca LaBelle, the reclusive star of a series of adventure films, and Peyton's remains are discovered on a Santa Monica beach. Is there a connection? With all of the twists and turns of a 1920s melodrama, The Wrong Girl follows the daring exploits of a girl who chases her dream from the farm to old Hollywood, while showing just how risky―and rewarding―it can be to go off script.
Enticing Mystery Novels That Will Transport You To America's Past. If you're looking for a great read that mixes the intrigue of mystery with the transportive power of historical fiction, check out these ten mystery novels, set in America's bygone days, including the first Alafair Tucker Mystery, The Old Buzzard Had It Coming. Founded in 2011, Ezvid Wiki was the world's first video wiki, and is now among the top 3,000 websites in the United States. Their YouTube channel has over 425,000 subscribers, and 250 million views since founding.