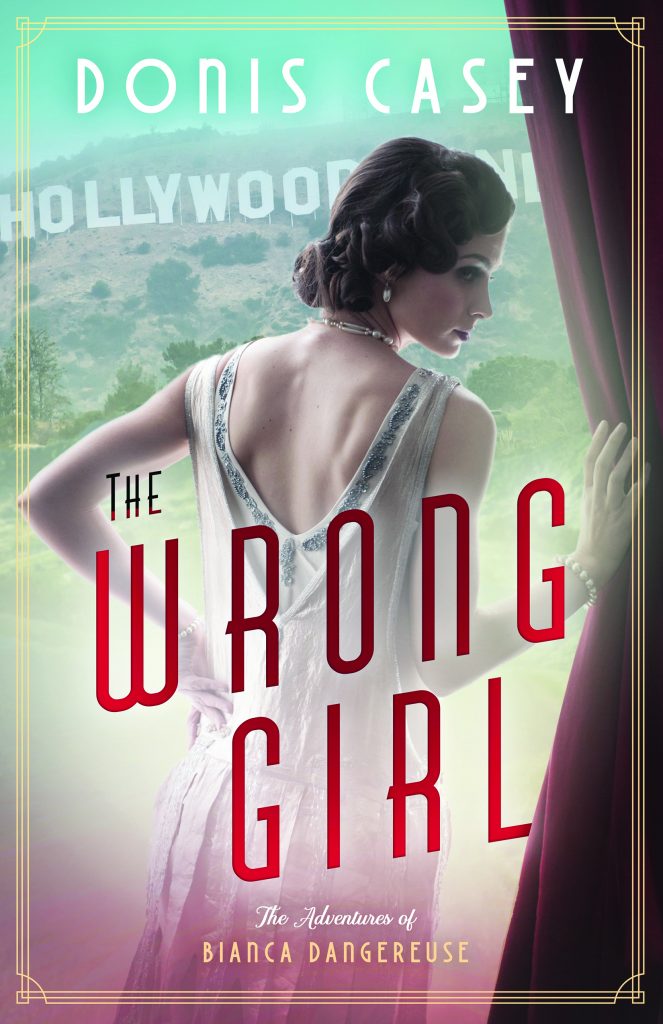 Good news about Wrong Girl: Booklist gives it a starred review: "Casey plays up the melodrama and delivers a silent-movie feel to the story…shocking and amusing by turns, The Wrong Girl starts a new series with great promise." —Booklist
If you are by some chance wondering, Dear Reader, why I have not been around since August 1, it is because this website it once again undergoing renovations. This time it is because The Wrong Girl, my eleventh novel, which is officially coming out on November 1, is the first in a new series, the Adventures of Bianca Dangereuse, which is set in 1920s Hollywood, during the silent movie era. So my website is getting a whole new Art Deco theme to go along with my new Jazz Age series. Keep an eye on this space. I will be posting the first chapter of The Wrong Girl for your perusing pleasure very soon.
Don't worry about Alafair, though. She's still around and the Alafair Tucker books are still available wherever books are sold.
In the meantime, a couple of announcements: the official launch party for The Wrong Girl will take place at 7:00 p.m. on October 29, 2019, at Poisoned Pen Bookstore, 4014 N Goldwater Blvd #101 ,Scottsdale, AZ. I'll will be appearing with British crime novelist, critic and solicitor Martin Edwards, whose latest novel, Gallows Court, is set in 1930s London. I hope you'll be able to join us.
The Wrong Girl is the introduction to a fresh new series starring Bianca LaBelle, star of the silent screen action serial, The Adventures of Bianca Dangereuse. Fifteen-year-old Blanche Tucker is longing to escape her drop-dead dull life when dashing Graham Peyton roars into town and convinces the ambitious but naive teenager to run away with him to a glamorous new life. Instead, Graham uses her as cruelly as a silent picture villain. Yet by luck and by pluck, taking charge of her life, she makes it to Hollywood, eventually transforming herself into Bianca LaBelle, a major star of the silent screen.
Bianca LaBelle is cock-sure, headstrong, and headlong. She's also disappointed, wounded, and angry. Bianca goes from being a sheltered farm girl to one of the most famous and admired women in the world, but she doesn't do it without a whole lot of help, her own creativity, and the bootstrap self-reliance she learned by growing up on a farm in early 20th century Oklahoma.