My "Tell Me Your Story" guest this week is the wonderful Mary Miley, whose latest 1920's Chicago-set mystery, Spirits and Smoke, was one of my favorite books of 2021.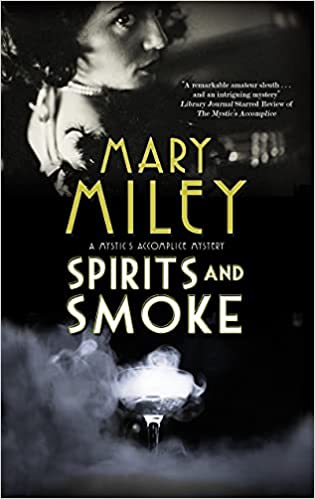 I loved this book, and not just for Mary's storytelling skill, which is considerable. This is the period I write about in one of my series, so I really enjoyed the way Mary mixes such authentic history with her fiction. No anachronisms here! Her protagonist, Maddie Pastore, is a unique character, too, not proud of her newfound profession, but really good at it, and she's got a somewhat slippery grasp of morality – because she has to in order to survive. Mary's a historian and author of The Roaring Twenties mysteries and really knows her stuff.
Maddie Pastore's unfolding tale about how she lost everything and came to work for the spiritualist is intriguing and will entice readers to follow her story She's very good at research, finding obituaries, newspaper articles, wills, and talking with servants to provide Madame Carlotta with background. Prohibition, mobsters, speakeasies, seances. The setting and time period might draw you Dear Readers to this enjoyable historical mystery, but Maddie Pastore will capture your heart.
"At Heart, I'm a History Teacher
Mary Miley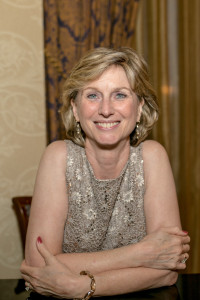 Back in pre-Covid-19 days when authors and readers would gather at conferences, audiences often asked about a writer's path to publication. Most said that their ambition had started during childhood, that they'd been writing books since kindergarten, that they'd felt driven to write ever since.
That's not me. I came by this career accidentally. When I was young, I wanted to be a spy.
I trained for this career by watching every episode of I Spy and The Man from U.N.C.L.E., and all the James Bond movies, and by reading Nancy Drew, who wasn't exactly a spy, but she sure did a lot of eavesdropping and investigating and thwarting of evil-doers
.Sadly, the spy thing didn't work out.
Instead I got married and put my husband through law school selling cheese in Cleveland. As soon as he graduated, I said goodbye to Velveeta and we returned to Virginia, where I earned an MA in American history at the College of William and Mary and went into the museum field working for Colonial Williamsburg. Oddly, that's where I learned how to write.
Then as now, every program at Colonial Williamsburg is aimed at teaching history in an entertaining way, through objects or stories or music or games. My early jobs at the museum required a smattering of writing, pieces I dashed off rather carelessly. But nothing gets published without crossing the desk of the museum's take-no-prisoners editor, who took it upon herself to improve my writing skills. Grateful for the mentoring, I listened and learned.
Soon I was getting requests to write articles for the museum's magazine, which had a readership of more than 100,000. I contributed regularly to that quarterly for 36 years and branched into other national publications, ultimately authoring more than 200 articles and 15 nonfiction books, most on history topics. I loved the research (and spent longer on it than I probably should have), but my favorite part was figuring out how to turn some esoteric subject, like red dye or pumpkins or insurance, into a fascinating read for a diverse audience. (See www.marymileytheobald.com for examples.)
Then I reached my fifties. Have you noticed that when people get to that stage in their lives, they are often seized with an urge to do something different? A new job, a new career, a new challenge, or maybe a new hobby or volunteer gig? When the fifties struck me, I decided to see if I could write a novel.
By now I'd figured out that anything I might write would have to be historical. Like most historians, I find the past pulls me harder than the present or the future, but I was a bit tired of living in colonial America. So I traded farthingales for flappers and moved forward into the Roaring Twenties—the most intriguing decade in American history—and wrote a murder mystery set in vaudeville. If I couldn't be a spy, well, I would solve mysteries like Nancy Drew.
Around that time, I stumbled on some information about a national writing contest sponsored by the Mystery Writers of America and St. Martin's Press. I packed my vaudeville manuscript in a box, mailed it off, and promptly forgot about it, I never win anything.
You know those junk calls you get—"Congratulations! You have won . . ."—and it's always about timeshares in Florida? When the senior editor at St. Martin's Minotaur called to tell me I'd won the contest, that's what it sounded like to me. She managed to get in one question before I slammed down the phone: "Didn't you enter a writing contest?" That rang a dim bell, so I said, "Yes, but that was 2 or 3 years ago." She said, "No, it was nine months ago." She loved my book, The Impersonator, and wanted to publish it and its sequel. I was flabbergasted.
The award encouraged me to keep going. A big publishing house thought my novel was good enough to publish! Eventually I wrote 4 books in that Roaring Twenties series before moving on to my current publisher, Severn House, and a new series, also set during Prohibition. The Mystic's Accomplice and its sequel, Spirits and Smoke, feature a young widow working as a shill and investigator for a fraudulent medium as she struggles to protect herself and her baby from the violence of Chicago's gangsters. "I wasn't proud of what I did," she confesses, "but I was proud of how well I did it."
I shouldn't have been surprised—but I was!—at how much my fiction writing improved my nonfiction, making it more imaginative and more creative. And the reverse was true as well: my nonfiction supported my fictional mysteries. Anyone who has read my article from 2013 about the poisoning of George Wythe (a Founding Father and signer of the Declaration) by his greedy nephew will see where the inspiration came from for the central murder in The Mystic's Accomplice.
At heart, I'm a history teacher. I taught American history at Virginia's largest university for a dozen years and, until Covid-19 laid me off, I was going to the Richmond City Jail every week as a volunteer instructor. My historical mysteries are my latest stab at teaching history—sharing with others the excitement I feel for the past, hopefully in a way so subtle and fun that readers won't notice how much they're learning. They'll think they're just reading an entertaining mystery.