This month's guest author is my fellow Tulsan and an expert in Victorian history, literature and martial arts. He is also the author of a wonderful Victorian mystery series featuring Cyrus Barker, a Scottish detective, or "private enquiry agent," and his Welsh assistant, Thomas Llewelyn. The wildly popular Barker/Llewelyn novels are set in the 1880s and often feature historical events, people, and movements. Martial combat is a recurring theme throughout this hardboiled series. Prior to writing novels, Will Thomas wrote essays for Sherlock Holmes society publications and lectured on crime fiction of the Victorian era. His first novel, Some Danger Involved, was nominated for a Barry Award and a Shamus Award, and won the 2005 Oklahoma Book Award – which he also won in 2015 for Fatal Inquiry! HEART OF THE NILE is the fourteenth book in the series. He is married to author Julia Bryan Thomas.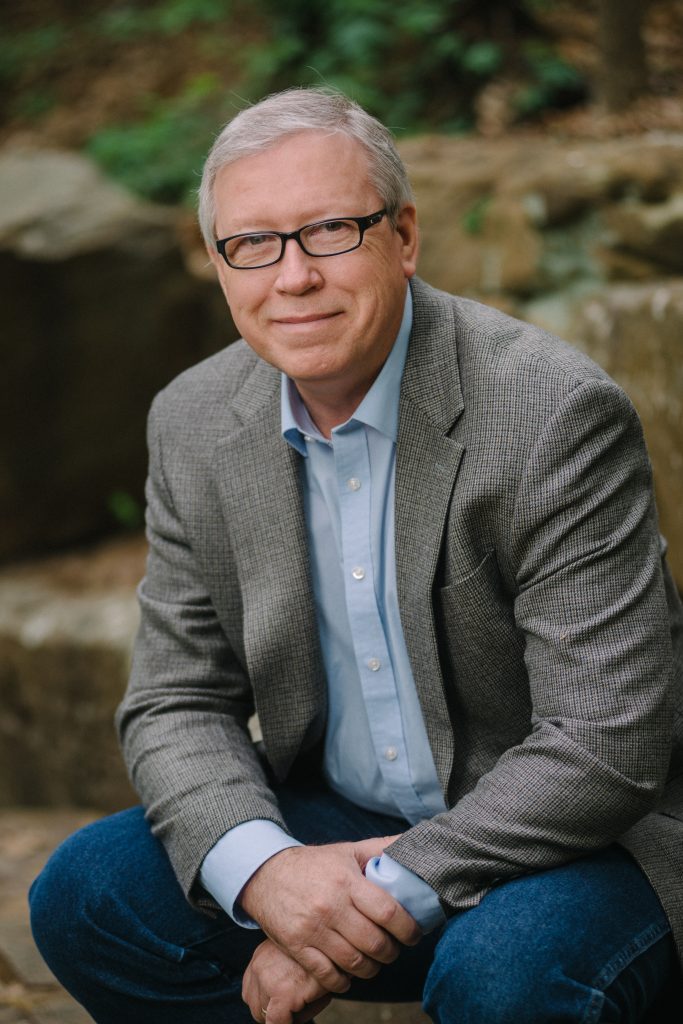 Will Thomas
     When I was a child, my parents owned a cabin on the shore in New Jersey, to get away from everything, with little to entertain a boy except television. I got hooked on the old Universal monster movies that played on Saturdays, and the more mature and scary Hammer films. Looking back, I believe I fell in love with the Victorian Era portrayed in those films, which featured a combination of elegance and danger. Later, I realized that most of these tales were found in books and so I sought them out when I was around eleven. One of my favorites of these was Sherlock Holmes.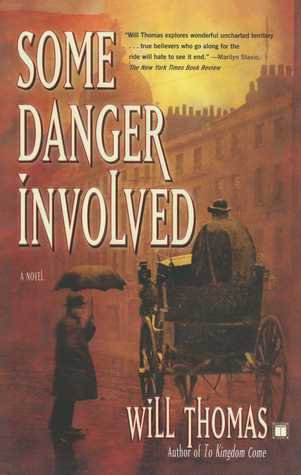 When I was in high school, I was heavily involved in theater because it allowed me to step into other time periods. I was in a Holmes play once and a group of men in deerstalkers attended opening night, members of a local Holmes scion, the Afghanistan Perceivers. I was seventeen at the time when the average age was fifty. Of course, I begged to join. To keep me occupied, they made me the book reviewer for the club newsletter, and so I immersed myself in Nicholas Meyer, Anne Perry, Laurie R. King, and others. At the time I wanted to do what those writers did – write the great American Sherlock Holmes novel.
    However, at some point, my interest in Holmes shifted. I felt that perhaps a pastiche was not where I wanted to go. Most of the more cent works I read doing Sherlockian themes were not as good as  Doyle, and so I became a purist. This left me with a headful of specific knowledge about Victorian London, no characters, and no plot.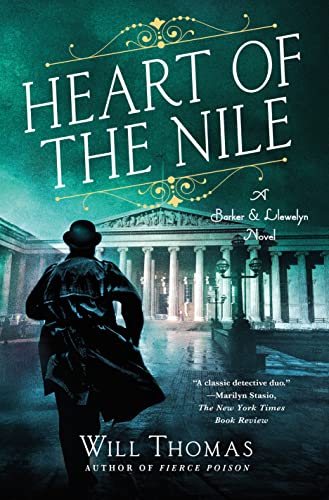 Eventually, I earned a degree in English and found a job as a librarian. As luck would have it, the internet became available then, and I found myself with all the necessary tools to write the novel I'd been considering for years. My concept was a detective and his assistant that were no in way like Holmes and Watson, while living in the same world. The character that became Cyrus Barker was a large man, a seasoned fighter, and a Baptist deacon. His assistant, Thomas Llewelyn, is an acerbic character, fresh from a stint in jail, with an interest in women and the desire to work as little as possible. Llewelyn starts out as a complete novice and Barker drags him across London, through mansions and tenements, and various famous locales. "The Guv," as Barker is called, trains his assistant in various fighting arts and Llewelyn realizes he must learn to defend himself quickly, because he is almost a foot shorter than his employer who takes him through Jack the Ripper country and the worst warrens in London.
     The Victorian Age has a reputation for being stuffy, but books by Oscar Wilde, Jerome K. Jerome, and others reveal that they enjoyed humor as well as we do. Therefore, I gave Thomas a sharp tongue and arch insight, and not much regard for police officers.
Inspector Poole: Llewelyn, you'd joke at your own funeral.
Llewelyn: Not mine. Yours, perhaps.
     The fun thing about writing a series is that you can allow your characters to travel through the arcs of their own lives. Characters marry. They grow in abilities and endure hardships. Sometimes they die. The characters grow and change and now that I have written fifteen of them, there has been a lot of change in their lives. I decided early on that I did not want my detectives – no, my enquiry agents – to remain static and never age the way other detective duos like Rex Stout's characters Nero Wolfe and Archie Goodwin did not.
    My characters are, I believe, unique. They like to read and discuss literature, argue over philosophy and scripture, and discuss what it means to be a man in Victorian society. I also have the freedom to write a mystery, a spy thriller, or an account of a true crime with all the historical figures or just about anything that strikes my fancy.
     Ultimately, the series is a bildungsroman. The narrator, Llewelyn, goes from an apprentice to a full partner, from an ex-convict to a husband with a fine wife and a nice house. He also learns all the skills necessary to solve cases and to survive, unlike Barker's unfortunate first assistant.
     Writing is strange. It often feels as if I'm taking dictation. Sometimes I get to the end of a sentence and realize with shock what my character just aid, such as when Cyrus Barker tells Thomas off-handedly that he'd been married before. Llewelyn was surprised, I was surprised, and I hope the reader was, as well.
     Each book begins with deep research and a good number of historical people appear. If my characters face a societal problem, which often happens, the famous people who combated or encouraged those problems may appear in my novels.
     The series has allowed me to do a great deal of hands-on research, from traveling to London numerous times to studying martial arts that I've put in my stories, from Irish stick-fighting to Chinese kung fu.
     I'm not content to write a mystery: a man dead in an alley or a lay draped across the rug of an English country house. My characters deal with life and death every day, and the causes of them. Barker shows Llewelyn how to see beyond the body in front of him, and the patterns in society that caused it. I frequently wake up wondering how the duo will confound me today. Of course, Barker will be strong and stoic, and Thomas incessantly getting himself into scrapes. I wouldn't have it any other way.
________________
Learn more about Will's work at https://us.macmillan.com/author/willthomas