November has arrived, the super heat has finally broken here in southern Arizona, and I'm actually getting out of the house for author events over the next couple of weeks.
First of all, my lovely friend Hannah Dennison is coming to town all the way from Devon, England, to tout her latest release, Dagger of Death at Honeychurch Hall, book ten in the series. – and you don't have to start at the beginning of the series because each adventure can be read as a standalone.

The witty Honeychurch Hall Mysteries features former celebrity antique dealer Kat Stanford and her widowed romance writer mother, Iris, who have moved from London to the wilds of the Devonshire countryside. Set on a crumbling country house estate, these stories aren't just about dead bodies and crime solving; they explore the intricacies of mother-daughter relationships, the upstairs/downstairs dynamic of English manor life, the eccentricities of a close-knit community, and the lore of strange and fascinating British customs and traditions. Hannah will be at Poisoned Pen Bookstore on Nov. 5 at 2:00 p.m. Mountain time, along with the fabulous Kate Carlisle and Michelle Hoffman. You can bet I'll be there.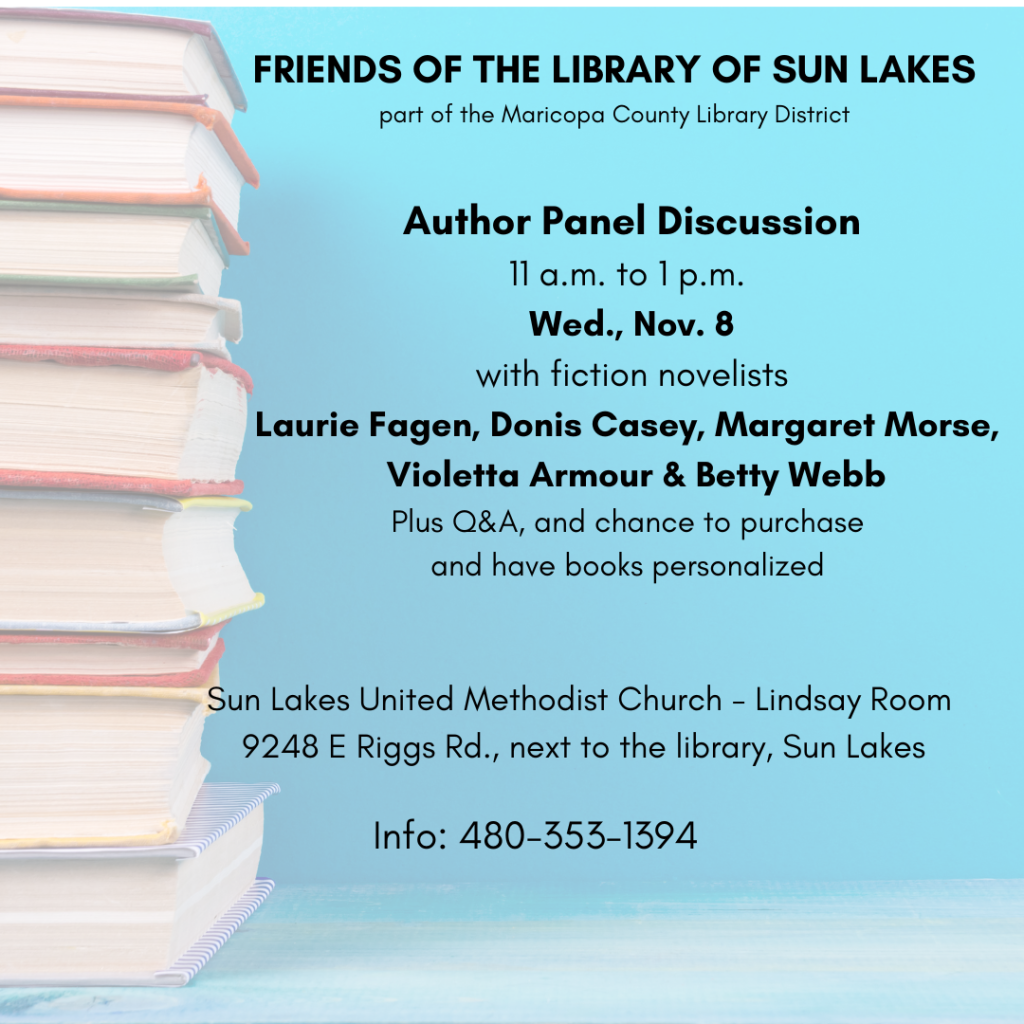 Then on Nov 8, Yours Truly will actually participate in an author event for the first time in who knows how long? There will be treats and talks and books for sale from some of the most delightful local Phoenix-area authors. It's sponsored by the Sun Lakes Library. If you're in the area, please come by!