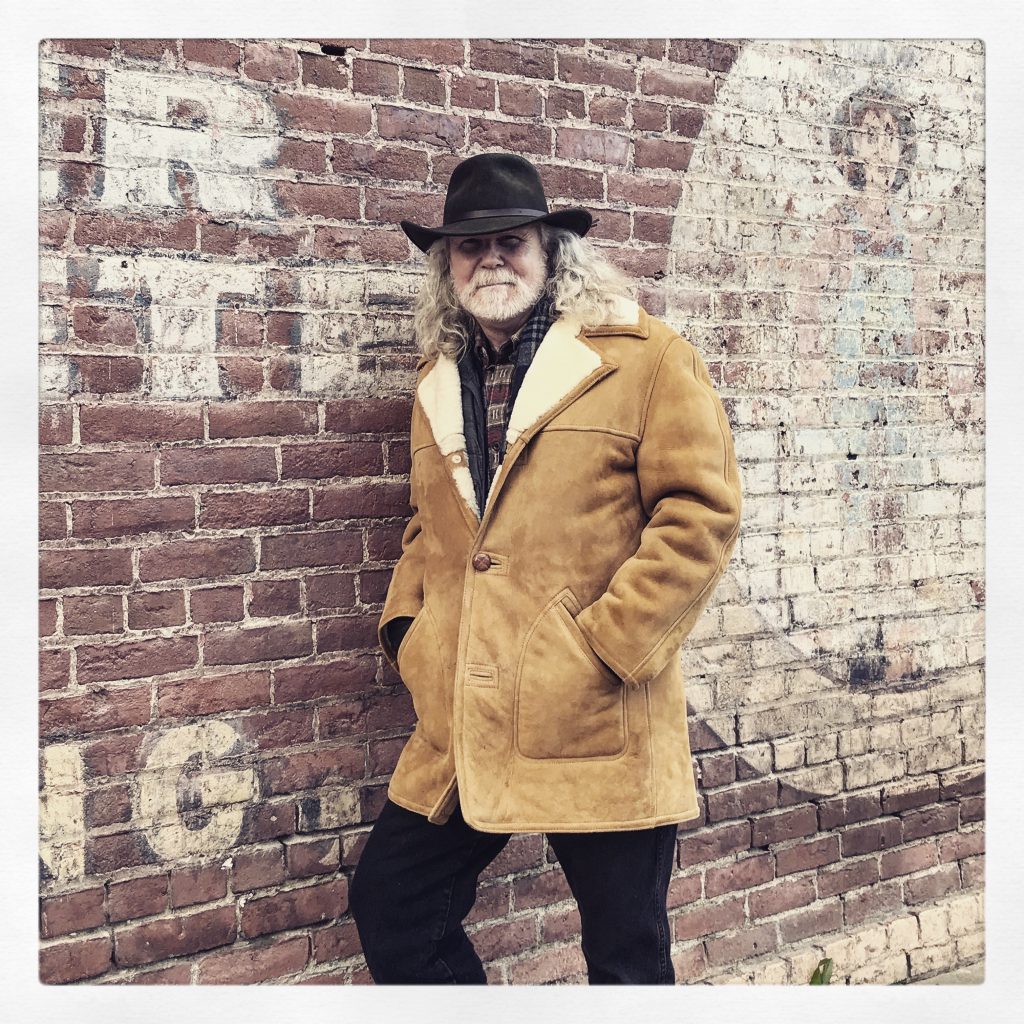 I am so pleased to welcome Baron Birtcher as my November guest to Tell Me Your Story. NYT Bestseller Reed Farrel Coleman says: "[Baron] Birtcher is part poet, part philosopher, and a consummate writer." Baron is the winner of the Silver Falchion Award (Hard Latitudes); Winner of Killer Nashville Readers Choice Award (South California Purples); and Best Book of the Year Award for Fistful Of Rain. 

He has also been nominated for the Nero Award, the Lefty, the Foreword Indie, the Claymore, and the Pacific Northwest's Spotted Owl Awards.

Baron's writing has been hailed as "The real deal" by Publishers Weekly; "Fast Paced and Engaging" by Booklist; and "Solid, Fluent and Thrilling" by Kirkus. Another of my favorite bestselling authors, Don Winslow, has said, "You want to read Baron's books, then you want to live in them." I can vouch for that. His latest release, Reckoning, featuring lawman, rancher, and Korean War vet Ty Dawson is set in southern Oregon in the 1970s, and is a beautiful evocation of the time and place. I could see, hear, feel, and smell it, from the coast to the mountains! Follow Baron at www.facebook.com/BaronRBirtcher/
ORIGINS OF RECKONING
AND THE TY DAWSON SERIES
By Baron Birtcher
In recent weeks, I have been doing a number of books signings in support of the recent release of the third installment of the Sheriff Ty Dawson crime thriller series, RECKONING. My favorite part of those events has always been the Q&A, where readers get to delve deeper into the backstory, the characters, the musical references (more on that subject in a future blog…), and details about the writing process. But the question I encounter most frequently regards the origins of Ty Dawson, and the fictional Meriwether County, in which he plies his trade as both a rancher and a sheriff. Frankly, I love that this series is so evocative for so many of us, and its taking place in the 1970s conjures such a mélange of memories, images and feelings. I had hoped it would be an immersive reading experience as I was writing it, and I have been rewarded by kind comments from readers to that effect, which truly warms my heart.
So, I thought it might be interesting to share with you a more detailed version of the response that I give when asked about the origins of the Ty Dawson series at book signings, and I hope it adds dimension to the story for you, and enriches the experience—as is my intention.  
****
I was born and raised on a small ranch in San Juan Capistrano, a tiny (at the time) agricultural town on the Southern California coast, in many ways very much like the fictional town of Meridian, the epicenter of Ty Dawson's world. And, like Ty Dawson, I grew up surrounded by horses, cattle, and hundreds of acres of farmland (orange groves and avocados in my case), learning to saddle and handle a horse (a pony, at first) by the time I had reached my fourth birthday. 
The Ty Dawson series is set in the mid-1970s, though for reasons you may not be aware of. I am the youngest of three children, with a brother and sister who are six- and four- years my senior, respectively. As the youngest, I had the distinct advantage of observing the experiences of my siblings, and doing my best to steer clear of the growing list of things that they did that drew the ire of my parents.
In 1973, the year in which the first of the Ty Dawson series novels (South California Purples) takes place, I was twelve years old. The very serious conversations around our dinner table that year involved my brother attaining the age having to register for the draft—the war in Vietnam having reached its bloody apex—and stern warnings to my high-school-aged sister to avoid the dangers of marijuana, LSD and illicit sex. I listened with great interest and trepidation, my pre-teen mind not always comprehending the complex subject matter, nor the reasons my father was so very serious about the state of the world, and the social turmoil overtaking our country. 
Fast-forward to the year 2020, when my family learned that my father's health had deteriorated suddenly and considerably, and he had been given a short time to live. Thankfully, my family had always been close, so we rallied around him in his last months, weeks and days, spending time together reminiscing and listening to recollections of his life. It was then that I fully discovered the breadth of all I hadn't understood at the time—back in the tumultuous 1960s and 1970s—coming to more fully appreciate the worries and fears he and my mother had faced raising teenagers in the Age of Aquarius, and the fallout that was to follow.
As my father spoke, Ty Dawson came to life in my imagination: a 40-year-old man who had served in the Korean War; a man raised with a set of expectations fostered by the Eisenhower era, and a claim on the American Dream that was rapidly changing right in front of his eyes; his children facing vastly different challenges that he'd never dreamed of having to face in his youth. And as I explored the mindset from which he came—myself a parent (and grandparent) now—Ty became a fully-fledged, three-dimensional character for me, as did his wife and daughter, and the friends and neighbors that populate fictional Meriwether County. As a result, every moment I spend with sheriff Ty Dawson as I write these thrillers, I can still hear the voice of my father, who thankfully lived long enough to see the publication of the first novel in the series, South Calfornia Purples, and the dedication page which bears his name.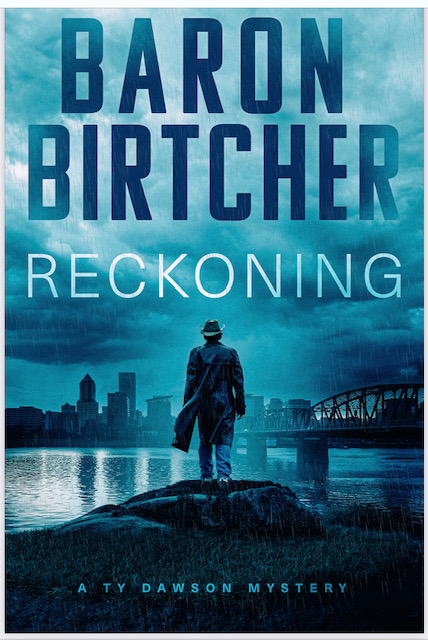 Now here we are at book number three, RECKONING, the newest contribution to an award-winning series that I have had the great privilege to pen, and to spend a little time in my dad's roughout Justin boots, and to reconnect with the memories of my own youth and that tumultuous season in history through which my father helped to navigate his family.  
I invite you to join me on the ride with sheriff Ty Dawson, and to (re)visit those heady, turbulent, beautiful and terrifying times. And to join me on Facebook and Instagram at:
Facebook: www.facebook.com/BaronRBirtcher
Instagram: www.instagram/BaronBirtcher_author
Books in the Ty Dawson series:
Knife River (coming in 2024)