We're coming up on June 21, which is the day of the official book launch for Hell With the Lid Blown Off, my seventh Alafair Tucker Mystery. If you live anywhere near Arizona, I hope you will hie yourself over to Poisoned Pen Bookstore at 2:00 on the 21st for the big party, which includes myself, Kate Carlisle, Jenn McKinlay, and Eileen Brady. Click on Events, above, for address and details.
Also–I'll be giving away a FREE signed copy of Hell to the first two people who email me with the answers to these two questions:  Who is Trenton Calder, and who is his best friend? You can find the answers by clicking on "About this Book", left, under the thumbnail cover, and reading the first chapter of Hell.
Today I'm participating in something called a blog hop, my dears. This is a thing we writers do on occasion in which we are each asked by another author to post a blog answering the same three questions–What are you working on now? How does your work differ from other books in its genre? How does your writing process work? And then each of us tags three other authors, who answers the three questions and tags three more authors, ad infinitum. It's sort of like a writer chain letter. I was tagged by Agatha award winner Sandra Parshall, author of the Rachel Goddard mysteries and a woman I admire greatly. I'd recommend her wonderfully psychological novels to anyone. In turn, today I am tagging three sets of up-and-coming authors from the Phoenix area whom I am sure you will be hearing much more about. Check out the information about them at the end of this post, and next week (June 23) read their answers at their sites and see which three writers each of them tagged! Click on the authors' names to go to their websites.
Here is what you're going to find out about me today:
What am I working on now? Right now I'm working on promotion. Guest blogs, workshops, author appearances. That is all. I am, of course, thinking. I must get started on the eighth Alafair Tucker mystery. Some of it has already been written. I know who the featured characters are going to be, and I know what is going to be happening in the world during the month and year that the story will be set. I know the basic source of conflict. World War I has begun, and contrary to what we now think about the attitudes of the country when America entered the war, at the time about half the country thought we had no business getting involved in the European conflict. Feelings were running high and hot on both sides of the question. Certainly hot enough for murder. I just don't know yet who's going to get murdered or who did the murdering.
How does my work differ from other books in its genre? The Alafair Tucker series is unlike most traditional mysteries being published today. It is set during the pre-World War I, an era that is becoming increasingly popular with readers of historicals, but it takes place in eastern Oklahoma and features a 40ish farm wife with ten children. Possibly the least-hip idea for a protagonist and setting ever though of. But I don't care. Why do I write what I do? I'm tired of urban cool. I want to write about the people who are really important. The people who create the world, the mothers and fathers and quiet providers of homes and food and education and civilization itself. That's the hard stuff, my dears. That's the stuff of heros. Transformers and cage fighters and gun-toters, spies and drag-racers, femmes fatale, that's just fluff. Ego-stroking fantasy. I want to write about air, water, and earth. The basics, and the people who are brave enough and strong enough to muscle through.
How does my writing process work? I have to tell you the truth. I don't know. Ideas come to me from the oddest places–from something I've read, or some off-hand comment someone says within earshot of me (be careful what you say around a writer). Once or twice from a dream I've had. In any event, the idea gets in my head one way or another and wiggles around in there for a while. Eventually it begins to take shape and I think, "That might make a good story." Then I do research. I choose a narrow time period, such as April of 1917, and start reading the April 1917 newspapers from anywhere in eastern Oklahoma to see what was going on in the world and what Oklahomans were thinking about it. This usually adds layers of story to my basic idea. Then I ponder some more, make a few notes, and then start writing. When I begin, I usually know where I want the story to go. It never ends up there. Where it does end up is as big a surprise to me as to anyone. It's usually better than I had planned, so thus far I have no reason to complain.
The three sets of authors I'm tagging are: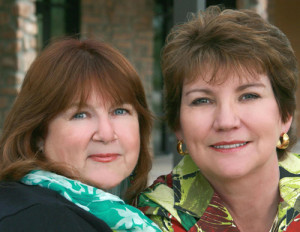 Arizona native Sally J. Smith lives in Scottsdale with her husband. The rarest of breeds, a native Arizonan, she has been a writer since she could spell. These days she stays busy at her chosen professions of writing and freelance editing. Jean Steffens also lives in
Scottsdale with her family. 
She's a mother, reader, 
movie fan, and the Steffens' 
family chauffeur. She's 
active in church activities. 
Busy lady. Jean grew up in 
Chicago near Lake Forest 
where Jordan Welsh, P.I., 
grew up.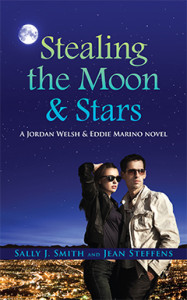 Jean and Sally are the authors of Stealing the Moon and Stars. Dollar by dollar, a fortune is being leeched from the bank account of a children's charity. Scottsdale P.I.s Jordan Welsh & Eddie Marino vow to stop the despicable, corrupt larceny or die trying. And the case is so complex and low down, it's beginning to look like one may happen before the other.
Dane McCaslin, an American author of two 'cozy mystery' series and a soon-to-be-released suspense trilogy, resides in the state of Arizona with her very patient husband.  She has been writing all of her life: poetry, short stories, journals, letters (yes, those old-fashioned epistles that require pen and paper), and now she brings her talents to the mystery genre.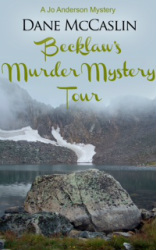 Murder at the Miramar (An Augusta Burnette mystery) and Becklaw's Murder Mystery Tour (A Jo Anderson Mystery) are now available at Barnes and Noble in the United States and on Amazon worldwide. Look for Legend, coming soon. The desert is a wonderful place, a place of preservation and mystery. It holds both legend and reality, the gold of the Lost Dutchman…and a cache of gold taken from a Jewish family by Hitler's henchmen.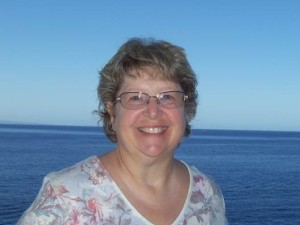 Ann resides with her family near the foothills of the White Tank Mountains in Arizona. Writing has always been an integral part of her world. For the past decade, she has written non-fiction , but her real passion is writing mystery-suspense-adventure for young adult audiences.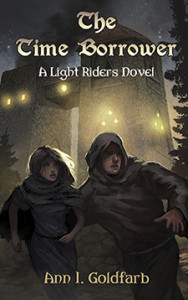 Ann's  young adult novels open the realm of historical and science fiction. Forget what you ever knew about time, because it bends,folds and ripples. Her latest is The Time Borrower. 1296 was not a good year for The Monastery at East Lothian, Scotland. Unexplained murders…sinister plots…and a 21st century time traveler named Linna Sullivan who thinks she's fallen in love with a green-eyed monk. The only thing for certain is that she may be the next victim of a ruthless murderer..