May at last, and it's going to be a busy one. My Writer in Residence program begins on May 1. The information is below, but here is the link to the Tempe Public Library site where you can sign up for consultations and see all the information about the classes:
http://bit.ly/tplwir
This program is supported by the Arizona State Library, Archives and Public Records (Arizona Libraries), a division of the Arizona Secretary of State, with federal funds from the Institute of Museum and Library Services.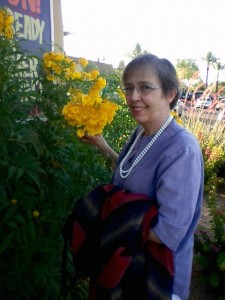 From May 2018, and going through July 2018, I will be serving as the Writer in Residence at the Tempe Public Library, where I will be giving six free writing workshops over the summer, and two days a week, I will be offering thirty minute consultations to writers, aspiring or otherwise, about manuscript pages, query, synopsis, or anything else you'd like to discuss about the art and business of writing.  I've posted the schedule of workshops on my Events page (click the link above), and instructions on how to sign up for the consultations will be forthcoming as time grows near. The point of the WIR program, which many libraries offer through an NEA grant, is not only to provide local instruction but to give a working author time, space, and resources to finish her work in progress. If you would like to participate in a Writer in Residence program, check with your local library to see if they offer one, or if they are interested in applying for a grant to get a program started. In order to become a Writer in Residence, an author has to have a publishing track record, and having taught workshops or classes is a plus.
Also in May, I'll be doing an extra program–a panel presentation at Tempe Public Library on Sunday, May 6, along with my friends and colleagues Vicki Delany and Ann Parker, speaking about the writing life. How we got published, and how we keep getting published! And do we have some things to say! Between the three of us, we have published more than 50 books! More on that program as time nears.
On May 20, I'll be one of the featured speakers at the Arizona Authors' Association Crafting the Written Word Conference in Phoenix. I'll be talking about Dialog, Dialect, and Voice. Here's the link to that information.
Thursday, May 24, at 7:00, Betty Webb, Eileen Brady, and I will be at Changing Hands Bookstore in Tempe to talk about our latest releases. If the past is any indication, this will be a lot of fun for us and for the attendees, too. Here is that link with everything you need to know. We're calling it "What's a Nice Girl Doing With A Murderer Like This?"
And last but not not least, I wrote a couple of guest articles in conjunction with the release of my latest Alafair Tucker Mystery, Forty Dead Men, and I'd be very happy if you'd take a look. The aforementioned Ann Parker, delightful author of the delightful Silver Rush Mysteries, hosted me on her blog, here,  in March. I wrote about the joys of using the colorful language of my people in my writing.
In February, Suzanne Adair's Relevant History blog featured my article, here, on how the shell-shocked veterans of World War I were treated in the days before anyone understood post-traumatic shock disorder. I did a lot of research on shell-shock and PTSD for Forty Dead Men, since Alafair's son returned from the war very much affected.
Remember that I write an article for Type M 4 Murder every other Thursday, in which I discuss what is going on with me and my writing life. Type M is a fantastic international multi-mystery-author blog, and if you are interested in mystery novels or mystery writing, this is a blog that will never disappoint. Check it out at www.typem4murder.blogspot.com