VALENTINO WILL DIE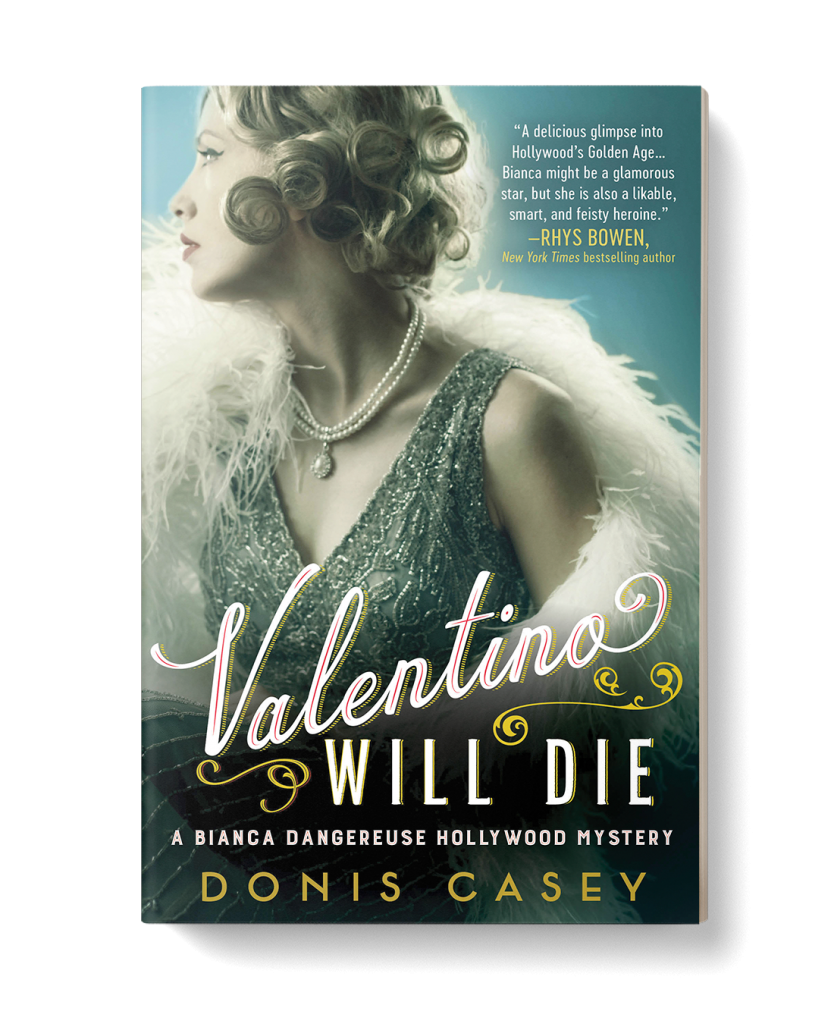 UPDATED, February 4, 2021
February 2 is the day that the second Bianca Dangereuse novel hit the shelves and the e-universe and the airwaves, Dear Readers. Order your copy in your favorite format wherever books as sold. I have a soft spot for independent bookstores, so I'd encourage you to place your order with a store near you, but if you prefer, the you can find the ordering information for Amazon and B&N by clicking on the links to the left, under the cover icon.
The official launch during this pandemic year was a Facebook Live virtual event hosted by Poisoned Pen Bookstore in Scottsdale Arizona! on January 30 . If you didn't make the live event, never fear, the video is still available for viewing at the Poisoned Pen site. Click here to watch me talk about Valentino with the incomparable Barbara Peters. Besides, you just might see the links to some other author zoom events that you simply must watch.
I'll be all around the blogiverse (is this a word?) and the podcast airwaves for the next few months, and I plan to do a number of book giveaways, as well, both of the Bianca novels set in 1920s Hollywood and the Alafair novels set in 1910s Oklahoma, so keep your eyes peeled!
On February 4 I had a wonderful conversation with PatZi Gil at Joy on Paper, a syndicated "TED TALK RADIO" show for writers and those who dream of writing! I hope you'll have a listen.
ALSO – on February 4, Book Reporter magazine published a great interview with me about how the Bianca Dangereuse Hollywood Mysteries came to be – and how I decided that the death of Rudolph Valentino was the perfect subject for a murder mystery. Click here to read.
IN THE MEANTIME: Click the "About This Book" link under the Valentino Will Die cover icon (or any of the cover icons) at left to read an excerpt of the book.