Update, November 16: Congratulations to the winners of my November giveaway, Chris and Susan. I had so many entries I drew two names this time. Be sure and join me next month for another giveaway. And in just a few days, Nov. 20, I'm posting a wonderful Tell Me Your Story by Dianne Freeman, author of A Lady's Guide to Etiquette and Murder, A Countess our Harleigh Mystery, one of my favorite series.
I had some difficulty updating my post this month! Couldn't figure it out to save my life. My webmaster said he has no trouble posting on his end, so I tried doing it from my husband's much newer laptop. And it worked! Mercury must be retrograde or the moon is in Scorpio or some such because it seems everything I own is falling apart (including myself). The faucets in the kitchen and one bathroom both sprang leaks at the same time and a couple of warning dash lights keep coming on in our car. We've had the plumber out to the tune of a grand to replace the faucets and the kitchen one still leaks. As for the dash lights, we're taking the car back in for the third time next week. Time for a new car, I think. And probably time for a new computer as well.
Enough whining! At least I have found a way to do my November giveaway. This month, in honor of Veteran's Day I'm giving away a copy of Forty Dead Men, one of my most beloved Alafair Tucker Mysteries. I love it too. To enter the drawing, click on "Contact" above, and leave your email address. No one will see it but me, and I will never share it with anyone. Late on November 12, I'll put all the names in my magic cowboy hat and draw the winner. Good luck to everyone! If you'd like to read an excerpt from Forty Dead Men, click here.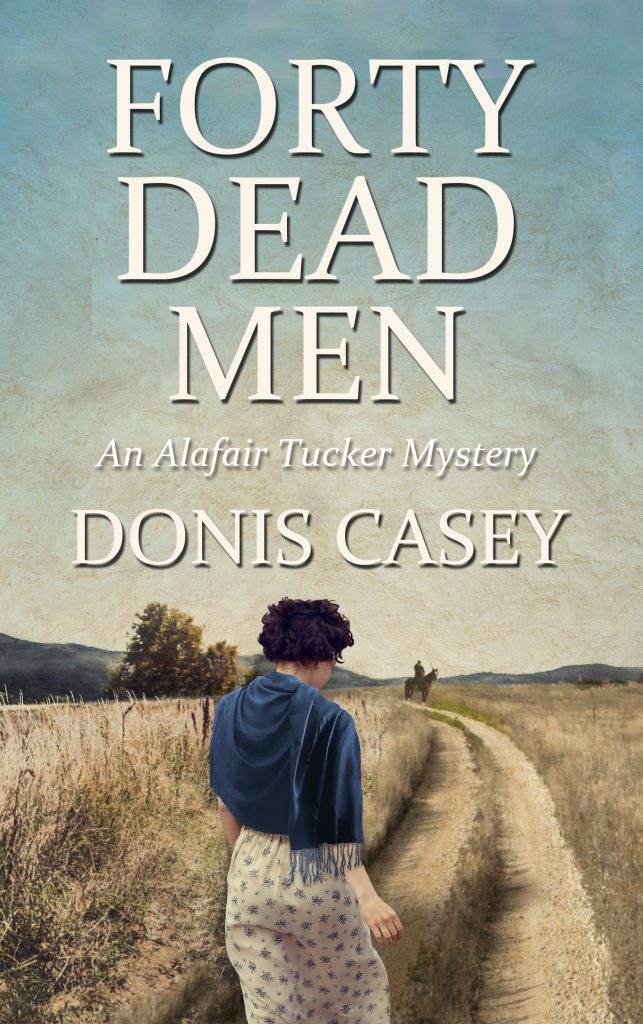 How do you defend yourself from a charge of murder when you don't know yourself whether or not you did it? George Washington Tucker–a young veteran of the fighting in France during World War I, returns home to the family farm in Oklahoma. Overjoyed, his family gives him space to ponder what to do with his life. Only his tiger mother, Alafair, senses that all is not well with her elder son. One morning when she tidies up his quarters, she finds two cartridge boxes under his pillow, boxes that once contained twenty "dead men" each. All the bullets are missing, save one.