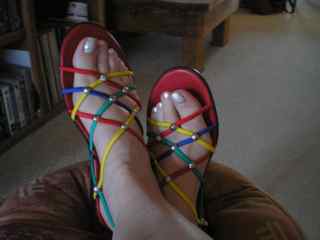 I did something today that I haven't done in so long that I can't remember the last time.
Nothing.
Since I finished proofreading the galleys of Crying Blood, I've been catching up on all the life things I should have been doing over the past months, (and anyone who's ever written a book will empathize) but I didn't. Today the only productive things I could do were do more outlining on the next book or clean the bathroom sinks, and it suddenly dawned on me that the world isn't going to end if I don't do those things right this minute.
I took myself out to lunch. I shopped for clothes, tried on a dozen things but didn't end up buying anything. I went to the bookstore and spent a couple of hours browsing. It was bliss.
I didn't even turn on the computer until after 4:00.
Tomorrow is a very busy day, and Friday is blog day (yes, I write my blog entries for Type M 4 Murder and Fatal Foodies a day ahead of time). Then it's back to the new book. I've got the story covered — except I need to come up with a great murder!