My last official event for Crying Blood was on April 16, when I conducted a workshop on plotting a mystery for the Desert Sleuths chapter of Sisters in Crime. It was a good event. I like teaching workshops, and am actually pretty good at it. I'm particularly good at motivating aspiring writers to actually sit down and write. It would be nice if I could do the same for myself.
Actually, I have gotten back to the new book and am making some real progress at last. It's hard to write and promote at the same time – or at least to write and promote well at the same time. I'm easily distracted.
I do have an event coming up in May that I hope you'll consider attending if you live in the area. It's a fundraiser for the Scottsdale Public Library. They're calling it Arizona Authors and Appetizers. It's on May 20 from six p.m. until eight-thirty p.m. at the Library, and it's quite the line-up of authors. In fact, I rather wonder how I managed to get included with this A-list group of Arizona authors. Not that I'm complaining. Attendees get to mix and mingle while listening and sharing with the authors, dining on delicious appetizers, and bidding on awesome silent auction items. Guest authors include Diana Gabaldon, Dr. Connie Mariano, Marcia Fine, Kathy Cano-Murillo, Rico Austin, and Yours Truly. Click on the Events link above to get all the information about how you can attend.
Finally, here's a piece of information that excites me. As you Dear Readers know, every Saturday for the past several years I've posted an entry on mystery writing and life as a mystery novelist at the Type M 4 Murder blog. It's a great blog featuring eight regular contributors from the U.S.A., Canada, and Britain. Now Type M had added two fantastic mystery authors who will make periodic contributions for us and class up the joint even more than it already is. Brent Ghelfi, author of Volk's Game, Shadow of the Wolf, and The Venona Cable, will write on the occasional Monday.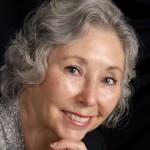 And if that weren't enough, Charlotte Hinger, Western Kansas historian and novelist, will be taking one of my spots on the last Saturday of every month, starting tomorrow, April 30! Charlotte has guest blogged for Type M twice before, and I loved her so that I asked her if she'd like to do a regular gig. Luckily, she said yes. Charlotte is the author of Lethal Lineage and Deadly Descent. Please drop by Type M and say hi.