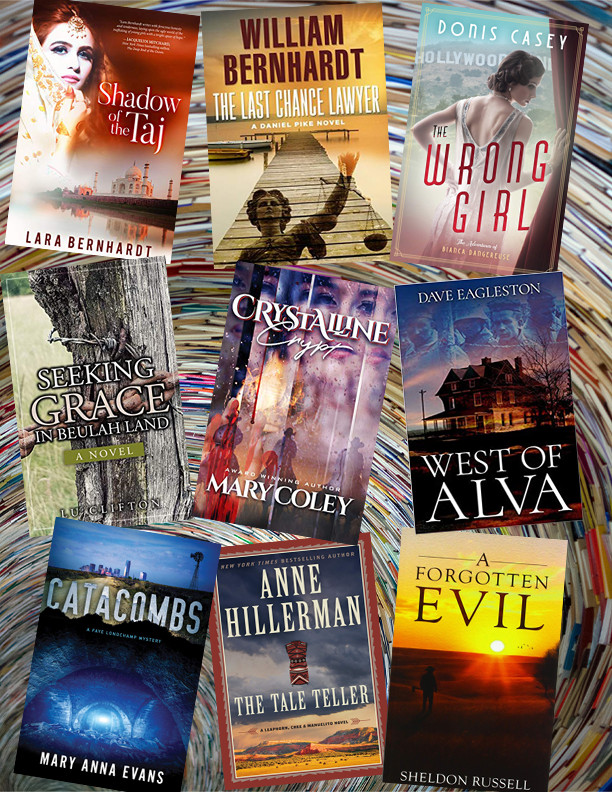 This is an update, March 10, 2020 – I'm NO LONGER going to Left Coast Crime – one of the premier mystery author/reader conferences, this year in San Diego, March 12-15. I don't get to go to too many conferences, so I'm crossing my fingers that everybody stays healthy and nothing weird happens at the last minute, which has been known to happen. (AND SO IT DID!) Yes, COVID-19 is the reason I'm backing out. I am not as much worried about my own health as I am that I might bring something bad home to my less-than-healthy husband. We have worked hard over the last decade to keep him alive, and I don't want to make a stupid mistake now!
Here is the link for the Left Coast Crime panels. So many wonderful authors will be be there. I was going to be on a panel called Hooray for Hollywood: Tinsel Town as a setting, Friday March 13 at 4:00 p.m.
along with Kellye Garrett, Sherri Leigh-James, and Phoef Sutton
http://www.leftcoastcrime.org/2020/Panels.html
Yes, The Wrong Girl is a finalist for the Oklahoma Book award this year. And look at the company it is keeping! I'd love to go to the ceremony in Oklahoma City this spring, but we shall have to see how that goes.
I'm afraid the March 11 , Robson Library program for me at 10:00 a.m. at Sun Lakes Methodist church, 9248 E Riggs Road, Sun Lakes (Next door to the Library) had been POSTPONED until at least May. When it does come off, I'll be bringing my powerpoint presentation on how my Alafair Tucker series led into my 1920s Hollywood silent picture romp The Wrong Girl! I hope to see you there, all happy and healthy!
THIS EVENT IS STILL ON! It's Betty Webb and Donis Casey, together again! Wednesday, March 11, 7:00 p.m. at Changing Hands Bookstore, Tempe, Arizona, as we riff on our latest books (Both set in California, 100 years apart!) and the writing life.
Just in case you like to listen to your books instead of read them, The Wrong Girl is out on audio. Listen to the tale of Blanche Tucker, who runs away from home at 15 with a cad, and by hook or crook ends up a silent movie star in the 1920s. Oh, by the way, the cad ends up as a skeleton buried on a California beach https://www.kobo.com/us/en/audiobook/the-wrong-girl-19