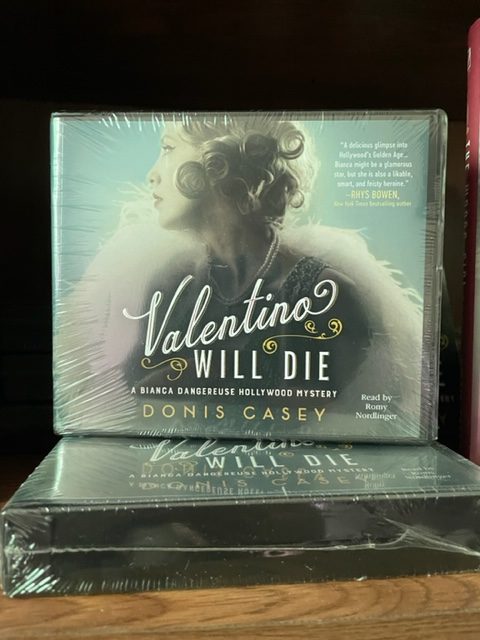 I had such a response last month to my drawing and giveaway of one audiobook copy of Valentino Will Die that I'm doing it again this month. I only have one extra copy, so I fear this will be your last chance to get a freebie six-disc audiobook by Dreamscape, at least from me.
It is so much fun to actually listen to the voices of Bianca LaBelle, Rudolph Valentino, Ted Oliver, Douglas Fairbanks, the whole gang brought to life by award-winning narrator Romy Nordlinger!
To enter the drawing, click on "Contact", above, and enter your name and email address. No one will see your address but me. I'll put your name in the magic cowboy hat and draw the winner's name on APRIL 10. You can read an excerpt of Valentino Will Die here. Good luck!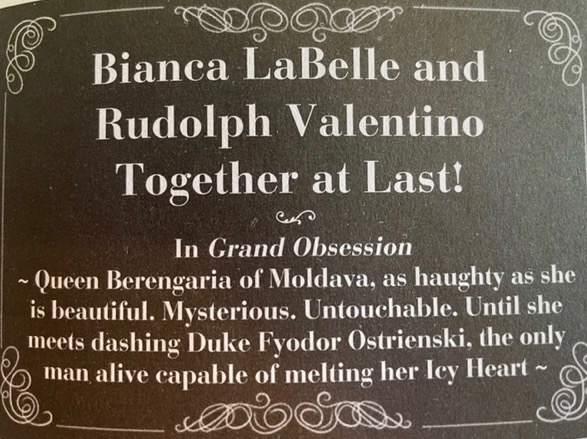 In 1926, Bianca LaBelle, a world-renowned beauty and the star of the sensational movie serial The Adventures of Bianca Dangereuse, and Rudolph Valentino, the greatest silent screen lover ever, had been friends for years, but nothing more than friends. They had both come to Hollywood broke and in trouble, and had gone from completely unknown to incredibly famous at about the same time. Theirs are not the glamorous lives of the movie publicity machine. Instead, they are more like war buddies, bonded by various battles.
And now the two silent screen legends are starring in a movie together. It's clear Rudy's health is a wreck, and he admits to her that he has been receiving anonymous death threats for weeks. After they finish shooting Grand Obsession, Rudy begins a national publicity tour for Son of the Sheik, the soon-to-be-released sequel to his most famous movie, The Sheik, and Bianca starts work on another Bianca Dangereuse adventure in Hollywood. Then news reaches her that Rudy has collapsed in New York. Bianca rushes to his side (four days on the train) where he says he's been poisoned. And…he dies, leaving her determined to investigate whether Rudy was murdered.